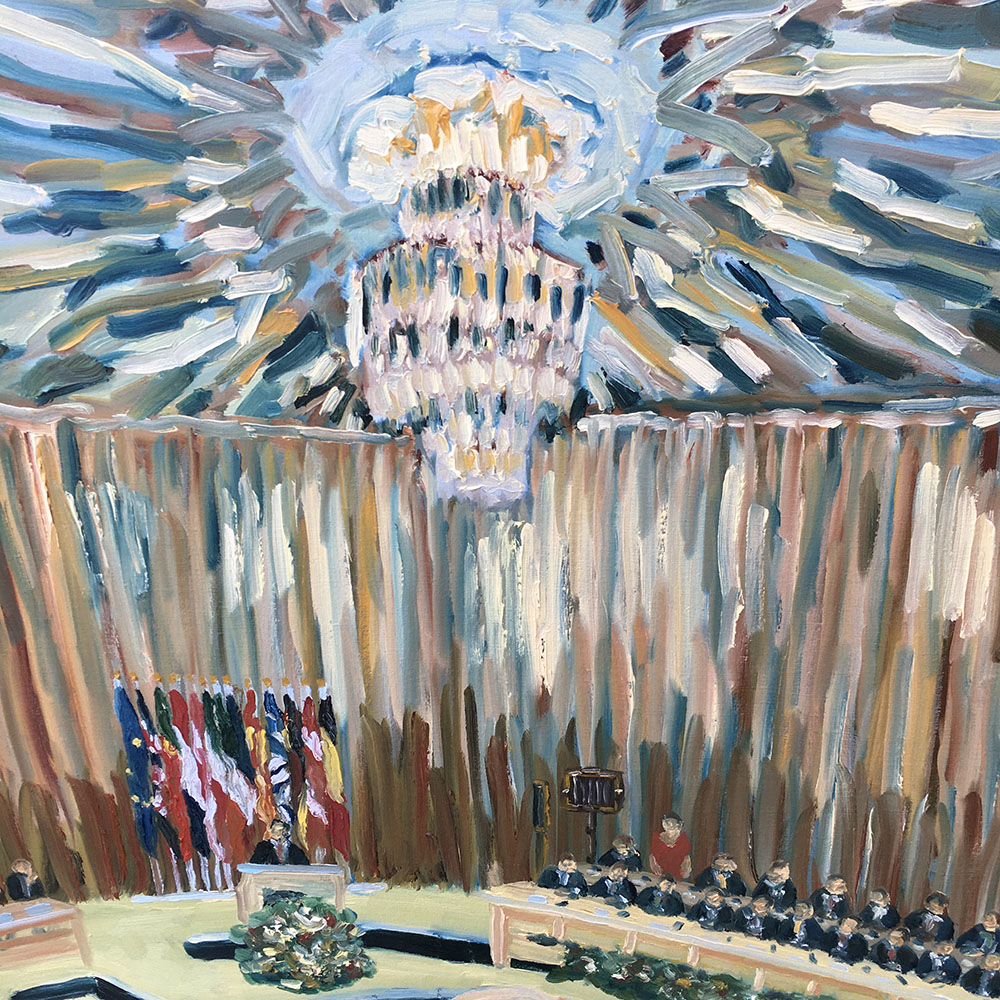 Many of Sophie's works spring from a deep interest in the human figure, which the artist investigates to make manifest the typical peculiarities of the characters she represents.

Her works, almost always made live, are the result of a careful observation of reality and above all of the relationships between the environments, the objects and people with whom the artist comes into contact.

The brushstrokes define the scene making it dynamic, fluid, alive, part of an imaginary in which the observer can project himself and of which trying to feel part.

Even Tintoretto, of whom she is passionate, sought the same involvement.

IN DETAIL
From the details of Sophie's works, one can clearly perceive the aspect of the pictorial technique, which the artist uses wisely and attentively, but also - and above all - the expressive, deeply personal component of her works.

Sophie's feeling is intense, delicate, able to describe the reality that surrounds her, emphasizing its aspects that are intimate, often modest and introspective. The artist observes reality without dissecting or analyzing it, but restoring emotional content. In these works you can feel the multiple reflections of the human experience, enclosed in the spaces, environments and facies that the artist portrays from time to time.